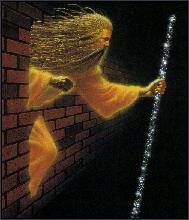 Dare ye delve into the secrets of the arcane? Tread ye lightly, then, for Wizards are known for two things...

...their phenominal cosmic power...

...and their lack of humor with meddlers.

Ye may follow along - if you dare - and surely ye'll find enlightenment beyond yer wildest dreams ... or darkest nightmares.